Clifton Group
What we do 2020 > Asia Region > COVID-19 Bangladesh > Chittagong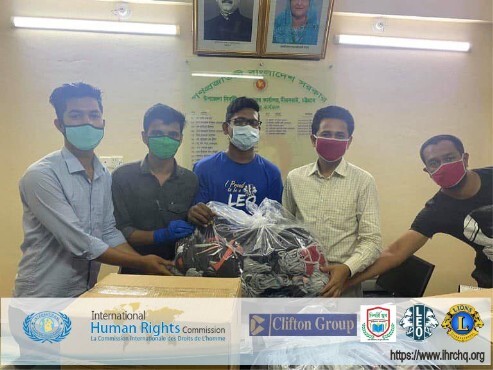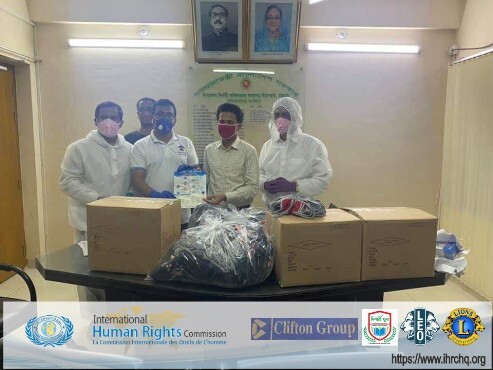 Press Release: 28/03/2020
Informs the IHRC Peace Ambassador
Yours Excellency, Honourable Secretary General of IHRC, we have faith & resolutions to you & your active performance. We believe in the motto, that man is for humanity. Honourable CEO of Clifton Group Chittagong two days ago, supply COVID -19 protection masks. Mr Mohammed Mohiuddin Chowdhury response at a prompt supply 100.000 pieces of Them for local community in Mirsari Sub District.
This masks distributed by Volunteer Mr AZM Saiful Islam Totol V-No 933, Volunteer Engr Mr Asrafuddin Sohel V-No790, Volunteer Mr Sawkot Hosin V-No 654, Volunteer Mr Asiful Islam, V-No 706, Volunteer Mr Neaz Mohammed Sajed, V-No 813 and Lion Mr Tahir Ahammed.
By this time social workers Mr Hassan Saifuddin, Altaf Hossain, Mr Solaiman Uddin, Mr Yeasin Arafat & Leo Mohammed Hredoy, Leo Noman Khan, Leo Das, Leo Md Sayem, Leo Joy Barua, Leo Al-Shahrier Rifat, Leo Imam Hossain, Leo Ajim also serve & distributed masks.
This time Mirsari UNO upa-zilla Nirbahi Officer Mr Rahul Amin Received 50.000 pieces, OC Officer in Charge of Mirsari Police Station Mr Jahedul Islam Received 5.000 pieces, Mirsari Press Club Secretary Mr Mahboobur Rahman Polas Received 5.000 pieces,& some community Leaders, Social workers Received masks supply their area. Due to Lock down & strongly traffic blocks, masks supplies by community Leaders & Social Workers.
Peace Ambassador Lion Mohammed Elias Serazi Monitoring over the program & given thanks to all.
Mr Mohammed Mohiuddin Chowdhury declared another 50.000 pieces Hands Gloves & masks which will deliver very quickly.