SMM IHRC in Cameroon
Workshops and Training > Africa > Cameroon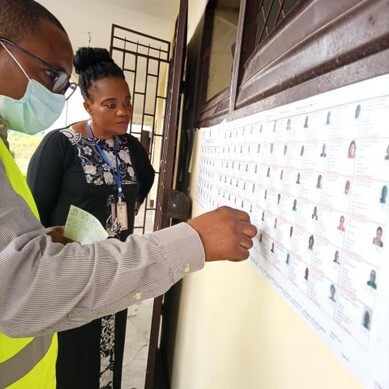 THE INTERNATIONAL HUMAN RIGHTS COMMISSION (IHRC) OBSERVES CAMEROON'S FIRST-EVER REGIONAL ELECTIONS IN THE SOUTH WEST AND ADAMAWA REGION
S
The first-ever regional elections took place nationwide in Cameroon today 6 December, 2020 in all the 58 electoral constituencies. Two electoral colleges including; 10,236 municipal councilors and 14002 traditional rulers were expected to vote 900 pioneer regional councilors in the political history of Cameroon.
Municipal councilors were to vote seven hundred (700) divisional delegates, while the latter, traditional rulers, were to elect two hundred (200) representatives of the traditional chiefdoms.
For these elections, the International Human Rights Commission (IHRC) was granted accreditation to observe the elections in the South West Region which took place within the context of the ongoing Cameroon Anglophone crisis. The observer's team was led by the IHRC National Volunteers Coordination Ms. Holy Anagho. In compliance with the regulations in force, the polls started in the three polling stations in a single polling centre at Government High School Limbe at 8 a.m. Two polling stations were reserved for the regional councilors and one for the representatives of the traditional rulers representing the seven sub-divisions of Fako division (Edenau, Limbe 1, Limbe 2 Limbe 3, Tiko Buea and Muyuka). 322 voters including 108 traditional leaders and 214 municipal councilors were expected to vote until 6 p.m.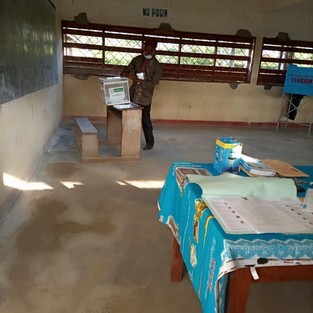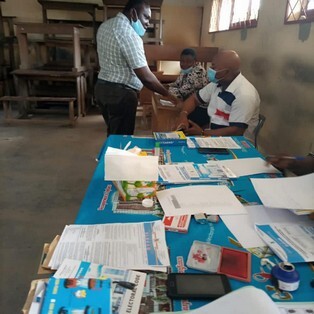 Considering that these election were held in a special context marked by the COVID-19 pandemic, ELECAM, the electoral board in charge of elections in Cameroon, took important precautions, at each polling station, for the respect of barrier measures in compliance with the Government's health protocol (taking of temperature, use of hand sanitizers, wearing of facemasks, social distancing and hand washing with soap).
The ruling party, Cameroon People's Democratic Movement (CPDM) was lone on the ballot in South West Region because opposition parties had called for a boycott of the elections, citing security concerns and the need to reform the electoral system in Cameroon. Also, during the last legislative and council elections, CPDM had all the councils in the South West thus, resulting to no competition in the regional council elections.
Regarding the results of the three polling stations at the Limbe polling centre, 108 traditional rulers registered for the elections and 95 voted with 93 valid votes resulting to 96.11%. Polling station A,1 for the municipal counselors registered 108 voters with 104 valid votes giving a total of 105 votes, resulting to 95.41%. Polling station B, registered 104 voters, with 102 valid votes resulting to 98.11%.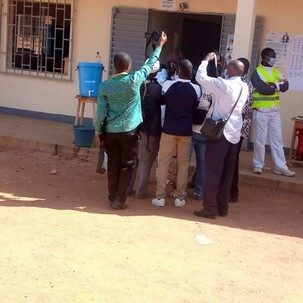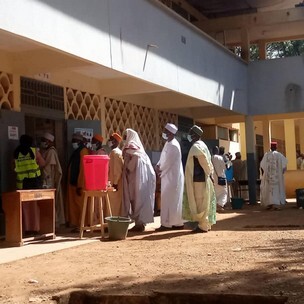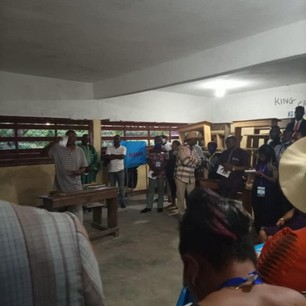 The security situation in the South West region remained a major concern for the elections. Notwithstanding, the defense and security forces in the region delivered relief to the electorates in the face of security concerns following threats by armed separatists to disrupt the elections in the two Anglophone regions of the country where an armed separatist conflict is ongoing.
Also, IHRC team led by Barka Pina Aristide observed the regional election in the Adamawa Region of the country as convened by presidential decree of 7 September 2020.
National Volunteers Coordinator,
Ms. Holy Anagho
(IHRC SMM, Cameroon)
CC;
IHRC MNVC/Peace Ambassador H.E Hiroua Goare Bienvenu