SMM IHRC in Delta State, Nigeria
Workshops and Training > Africa > Nigeria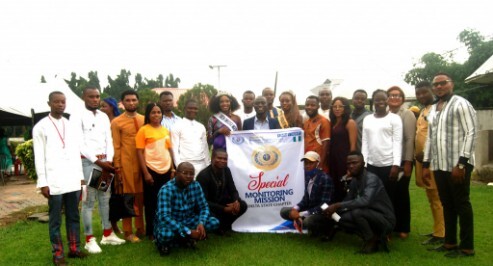 SMM IHRC Delta State Upholds Readiness to Maintaining Peace and Justice 14.12.2020
...Ensures compliance with the Universal Declaration of Human Rights in Delta State
With the mandate to protect, monitor, and ensure compliance with the Universal Declaration of Human Rights in 1948, the International Human Rights Commission with headquarters in the Czech Republic and major offices in most countries have activated volunteer activities through the Special Monitoring Mission.
In a statement issued by Fidelis Onakpoma, Zonal Volunteers Coordinator in the Niger Delta Nigeria during the State meeting of the chapter said that
International Human Rights Commission is a Specialized Inter-governmental Organization found on impartiality and independence to promote human rights activities.
Our vision is dedicated to protecting the human rights of people around the world and promoting the culture of peace among the nations.
We stand with victims and activists to prevent discrimination, to uphold political freedom, to protect people from inhumane conduct in wartime and bring offenders to justice. We investigate and expose human rights violations and hold abusers accountable.
We enlist the public and the international community to support the cause of human rights for all", he added.
The meeting also revealed that the inhabitants of Delta State are subjected to regular rights abuses and violations by law enforcement agencies and the oil corporations.
The perpetrators of rights violations are hardly or never held accountable or brought to justice due to the myriad of problems besetting the judicial institutions.
Correspondence from the meeting ensured readiness to give their best in sustaining peace and justice in Delta State.
According to Barr. (Mrs.) Princess Uzoh, she cautioned members to always be at the right minds and actions as human rights activists.

Gift Okoro Okeregha
SMM IHRC Delta State,