Dakahlia
What we do 2020 > Africa Region > COVID-19 Egypt
Help this action to all Doctors from around the world who are just in the biological war of man with the Virus.
They are defending our freedom!
Prof.h.c.Rafal Marcin Wasik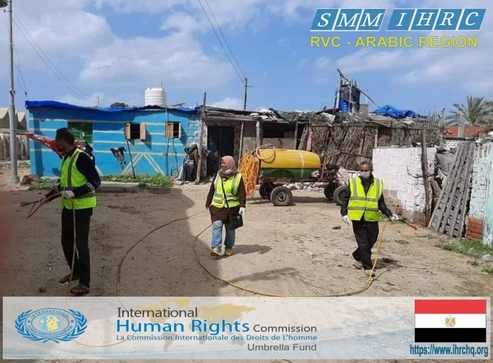 PRESS NOTE FROM DR AMRO SAID GAD MOHAMMAD AL-FAKI, RVC-EGYPT
Today, March 19, the Volunteers SMM IHRC Dr. Amr Al-Fiqi, Jamal Hameed, Mansour Al-Fiqi, Shaimaa Bayoumi, Israa Mansi and Ahmed Al-Fiqi, team in the Belgas City, Dakahlia Governorate, Arab Republic of Egypt has sterilized and assisted some places to limit the spread of the epidemic COVID-19 and provide international advisory services to reduce and help others to reduce the spread of this global epidemic.
DR AMRO SAID GAD MOHAMMAD AL-FAKI, RVC-EGYPT/
ARABIC REGION SMM IHRC