IHRC Plan of Work in Cameroon
What we do 2021 > Africa > Cameroon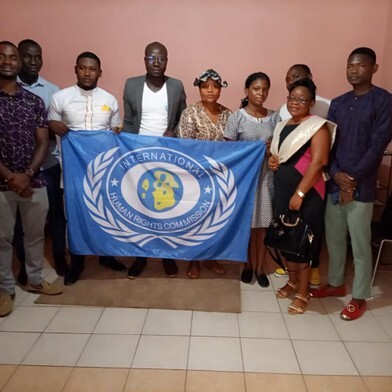 THE INTERNATIONAL HUMAN RIGHTS COMMISSION CAMEROON MONTHLY PLAN OF WORK FOR THE YEAR 2021.
Officials of the IHRC of Cameroon headed by it's Multinational Volunteer coordinator H.E Hiroua Goare Bienvenu, Mrs Holy Anagho, National Volunteer coordinator and The visiting National Volunteer coordinator from the Republic of Chad, held a monthly activities work plan workshop today the 5 of January 2021 in their head office in Buea.
The main objective of the workshop was to enhance the capacities of volunteers of International Human Rights commission, in other to ensure human rights compliance, address human rights violations and to follow human rights principles and to address the existing training gaps in the field, by providing basic knowledge and skills needed for effective and efficient follow up of human rights monitoring.
Activity monthly work plan of action was presented to Volunteers, which was well explain to them by the National Volunteer coordinator.
Volunteers where further explained on how to work in a team headed by team leaders, so as to involve all the volunteers to take part in the activities choosed by a group.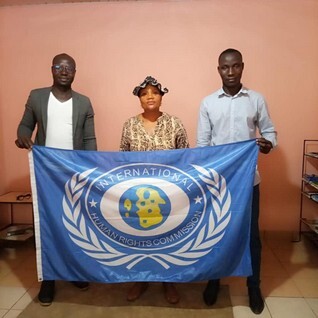 Writing of reports and creating of activities by each group and it's leader was over emphasised by the National Volunteer coordinator. Volunteers had the opportunity to ask questions in relation to the activities they have to carry out while in the field.
Some seven volunteers leaders where selected amongst the volunteers in other to help facilitate the work plan activities.
Also a training session was scheduled for the 15 of January 2021 at 3: pm.
The Multinational coordinator stressed on the number of leaders to carry out the work, he anticipated for more leaders so as to make work more efficient and effective. A list of volunteers present at the work shop was presented, and a word of encouragement came from the visiting volunteer coordinator from Chad.
The workshop ended with some family photos, (kPI). This marked the end of the workshop, with volunteers very satisfied.

H.E Bienvenu Goare Hiroua MNVC/ PA
Mrs Holy Anagho, National Volunteer coordinator (IHRC SMM, Cameroon)
IHRC SMM Volunteer Njume Godlove.