Team SMM IHRC in Chattogram Bangladesh
What we do 2020 > Asia Region > COVID-19 Bangladesh > T-shirt SMM IHRC
International Human Rights Commission in Bangladesh.
Peace Ambassador's Office - SMM IHRC in Bangladesh / Team Chattogram.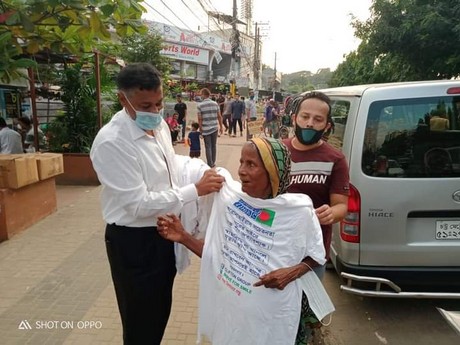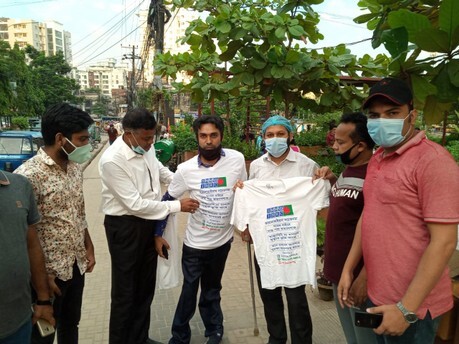 Covid-19 Day 2 awareness raising successfully completed.
500 pieces T-shirts distributed in the M A Aziz Chattogram stadium to schoolchildren, youth, teenagers, rickshaw drivers, shop owners, baggage handlers.
The motto is "what we do today, we do for generations". We must save our young generation for the future. If we fail today, who will lead our community tomorrow, our country?
Ambassador of Peace Mr. Mohammed Elias Serazi, ZVC Mr. Mezbauddin, ZVC Mr. Tajul Iskam, ZVC Mr. Soumen Barua, ZVC Mr. Abdus Sakkur Shaju, Volunteers: Attorney Mr. Abu Bakkar, Engineer Mr. Antu Roy, Mr. Abdul Kader Rubel, Mr. Sohel Alom, Engineer Mr. Hemal Rupok presents and distributes T-shirts.
This program will continue throughout Bangladesh. Managing Director of Clifton Group Mr. Md .M. Mohiuddin Chowdhury sponsored these T-shirts by Ambassador of Peace Mohammed Elias Serazi.

Reported:
Team IHRC Chattogram, Bangladesh