SMM IHRC in India
What we do 2020 > Asia Region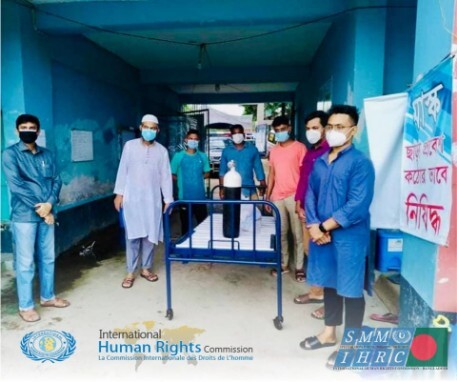 Office to the NVC & Peace Ambassador SMM IHRC, Bangladesh.
SMM IHRC in Bangladesh Volunteer Younus Mohammed Mohsin No: V 817 uphold Honourable Secretary General of IHRC Sir Rafal M Wasik Slogan "....Because what we do to day we do for generations." Mr Mohsin Donated 2 general patient bed & 2 Oxygen cylinder with all related instrument Bondor Epz Patanga "Covid HOSPITAL which newly formed for Covid Patients.27 june 2020 Hospital Doctor Mr Hossain Azed Received
this gift. By this time Mohsins friends college students Mr Mohammed Arafat & Mr Mohammed Thasif were present.
The Hospital provide free treatment only COVID patients.

Reported by
Mohammed Elias Serazi.