Fidelis Onakpoma
What we do 2020 > Africa Region > COVID-19 Nigeria > Delta State
...Present Framework Strategy to Support Efforts in Sustaining the New Normal to Delta State Government
Towards Sustaining Efforts in Strengthening the New Normal in Delta State,
IHRC has developed this framework to support the effort in achieving the required results.
The Commission fully aware:
That the world is globally challenged by the COVID-19 effects and there will be no return to the "old normal," and governments must act to create a new economy and more jobs.
Recall that on Thursday 30th July 2020, IHRC was invited to the "Youth Engagement in the New Normal" program organized by the Delta State Orientation Bureau in collaboration with the Ministry of Youth Development.
Having assessed the immense preparedness of the government and the negative impact of COVID-19 on economies, we are glad to come up with a framework strategy titled,
"REIMAGINING FOR THE NEW NORMAL"
... A Road Map to Sustainable Efforts in Strengthening the New Normal.
This framework was made following careful consideration of evidence-based inputs in the area of building mental capacity, economic resilience, and the sustainable mechanisms put in place by the State Government.
While making the Presentation to the Office of the Director-General, Delta State Orientation Burea, by Fidelis Onakpoma, IHRC Zonal Coordinator in the Niger, said that the framework seeks to provide extraordinary scale-up of international support and political commitment to ensure that people everywhere have access to essential services and social protection in accordance with the new framework released by the UN to support countries' path to social and economic recovery.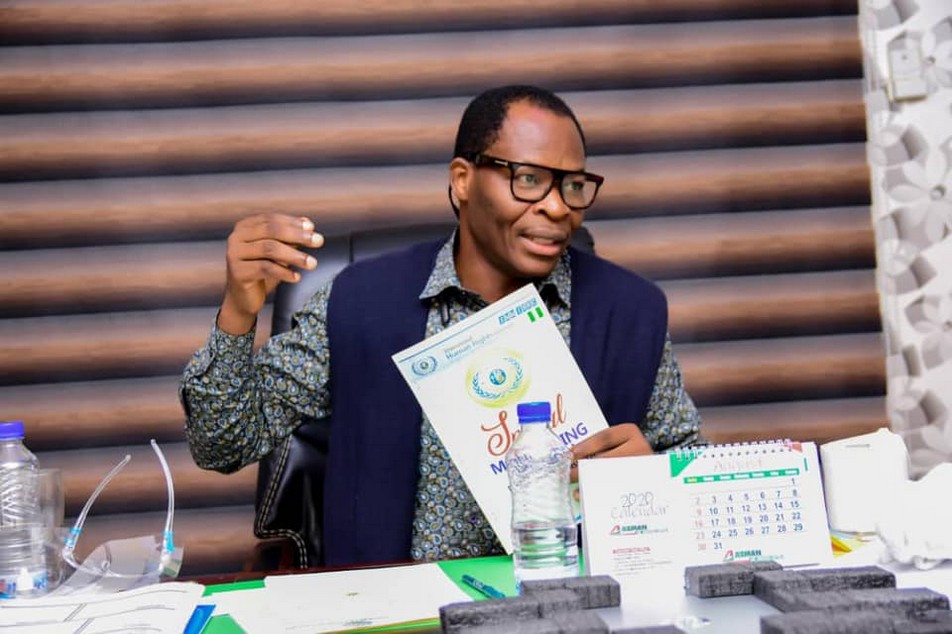 Fidelis said that the Strategy seeks to apply a joint cross-sectoral, inter-disciplinary, and innovative approach that combines elements from both United Nation Framework, with a focus on the empowerment and leadership of youth as change agents for sustainable development, improved business sector, social protection, and access to essential service, through 5 main pillars as contained in the framework.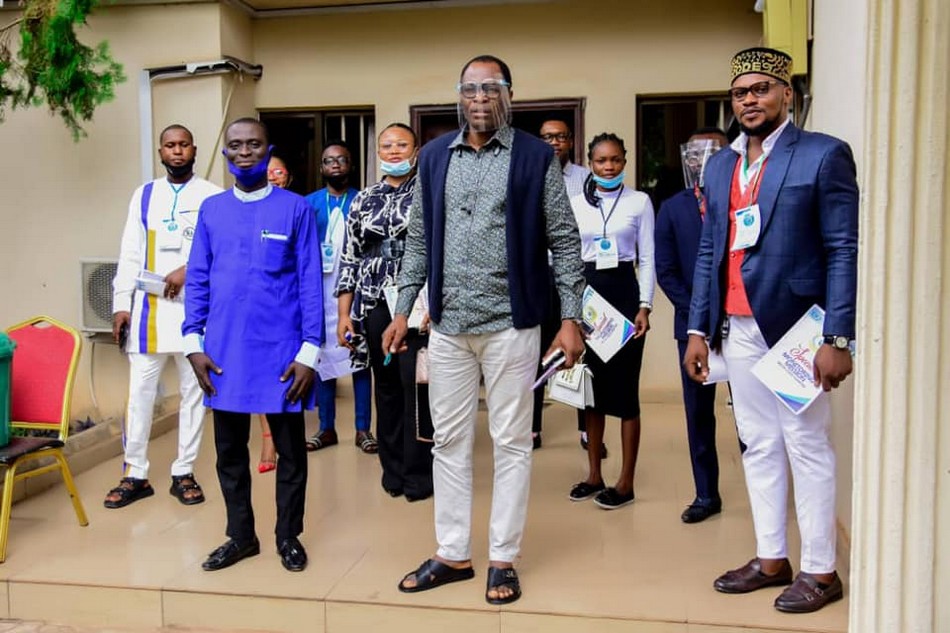 The DG Orientation Bureau, Barr. Eugene Azuka Uzum lauded IHRC and gave conceptual recognition of the framework stating that the world is globally challenged by the COVID-19 effects and there will be no return to the "old normal," but our society is currently challenged with informational pandemic and this is why I commend IHRC for narrowing the functions of this framework on building awareness capacity and involvement of Stakeholders because there are lots to work on.
The DG expressed further commitment to sustaining the government efforts in supporting Deltans in the new normal while receiving the framework.
Samson Ugbe
IHRC Media