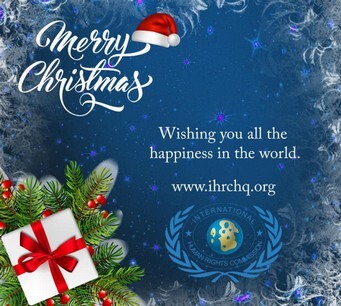 My dearest Friends, Sisters and Brothers,
Our Wonderful Family IHRC
,
another year is coming to an end. A year of life overshadowed by a pandemic, but a wonderful and plentiful year for our Family.
Never before have SMM IHRC conducted so many actions, never so many people leaned on our outstretched hand, warmed up in the warmth of our hearts and took refuge under our roof. One cannot be overjoyed when looking at our humanitarian report. You did it !!! You are the best in the world, that goes without saying. I would like to thank you all, Coordinators and Volunteers...
more
"
Because what we do today,
we do for Generations
"
---